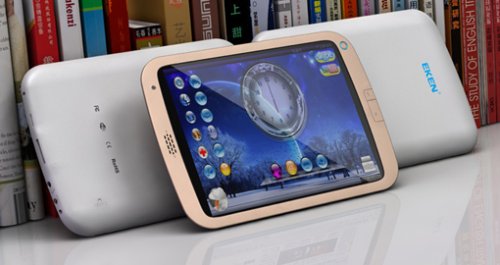 Eken unveils new Android tablet - SlipperyBrick.com
:
"Another day, another tablet. This new Android tablet comes from Chinese-based company Eken and it is called the M005. The device sports an 8-inch 800 x 600 touchscreen TFT LCD display, 533MHz VIA MW8505 processor and 128MB RAM."
Some may consider it underpowered but at the expected $100 price point it may be a great occasional-use plaything. We'll see what the N. American price is very soon.
Shanzai.com
has a
decent review
with some cool pictures. Big screen and low price may make it worth buying desping the slow (600MHz) processor and resistive screen. Android 1.6 but hopefully upgradeable (or completely replaced with something better down the road)